Tosca puppies
born: 2009 - 01 - 07
NEW PROGRAM to look at Tosca's puppies.

Click on number 1 to 9 to see photos of each
pup as they grow and develop.
Tosca´s pups now 6 days old.
Quiet and happy puppies and a wonderful mother.
(Let´s hope it stays that way? )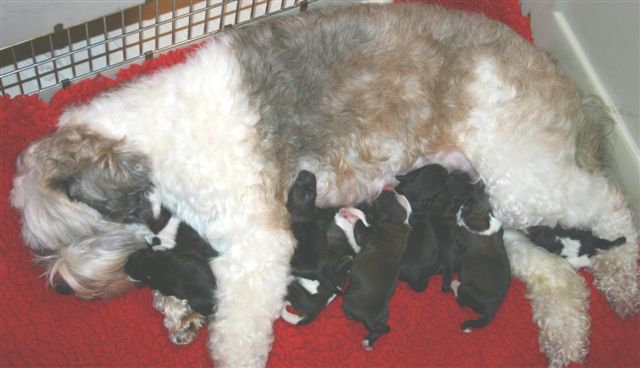 All out at last! Now can Tosca relax.
| | |
| --- | --- |
| | |
| Oops! No milk this end. | Wow! We´ve found the milk bar |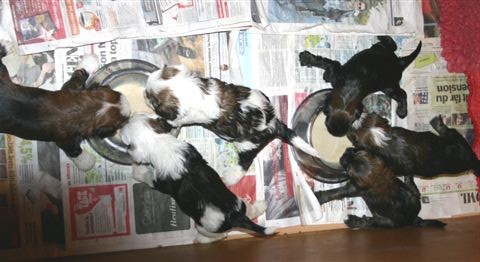 The pups just love their gruel (välling in Swedish)cornstarch,
margarine, milk and puppy food mixed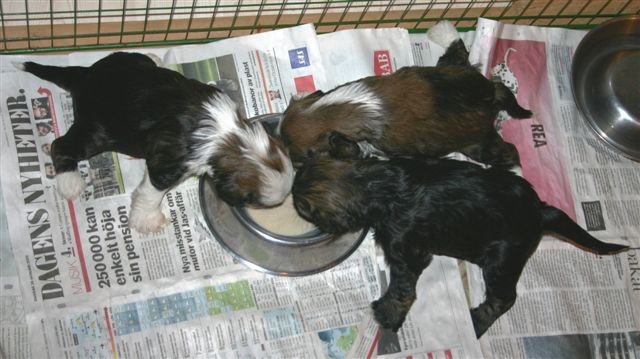 It is easier to lay down and eat!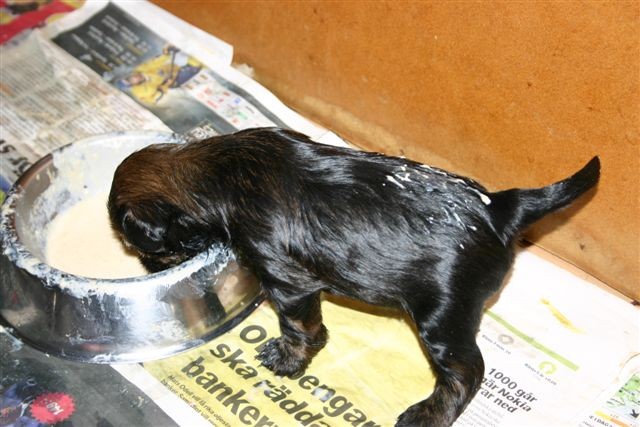 Fröken (miss) Betty Pettersson always gets in a mess!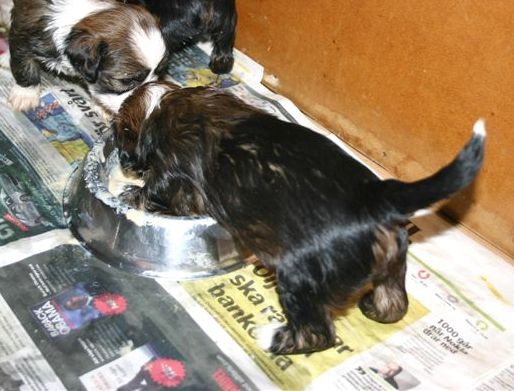 Fröken (miss) Berg likes a mud bath after she has eaten!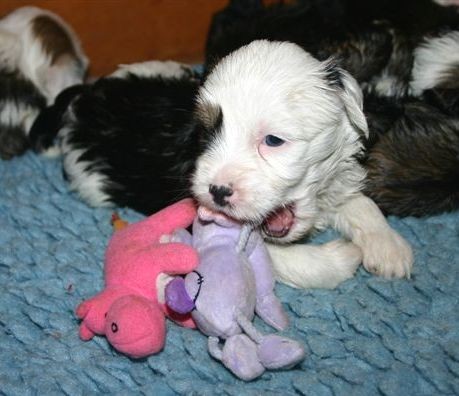 Puppy nr. 3 is the most forward and likes the new toys from Aunt Anna.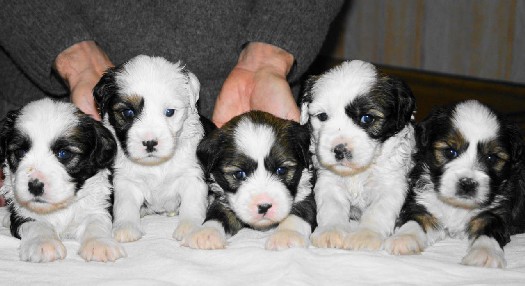 5 little boys who behaved well!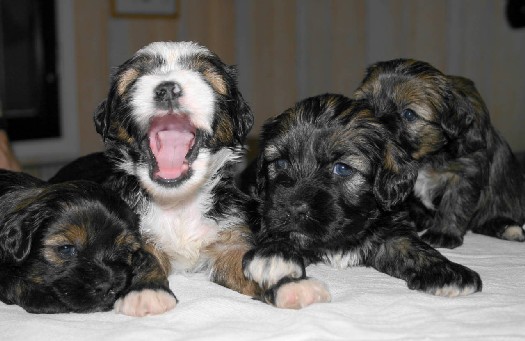 4 little girls who would not keep still and got rather tired with us!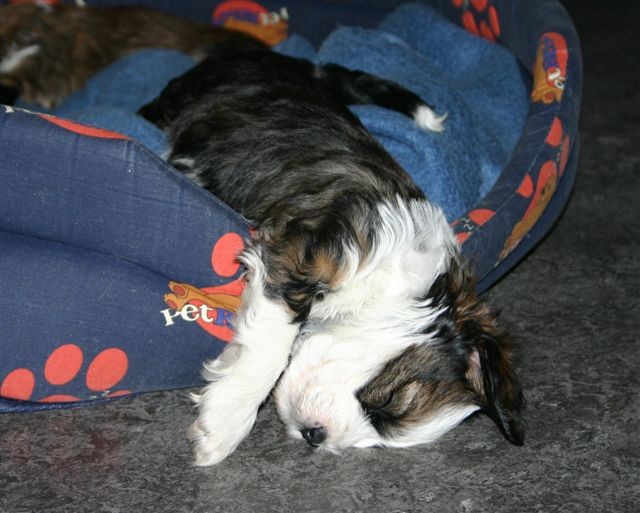 Nr 5 was exhausted after the photo shoot (18/02)!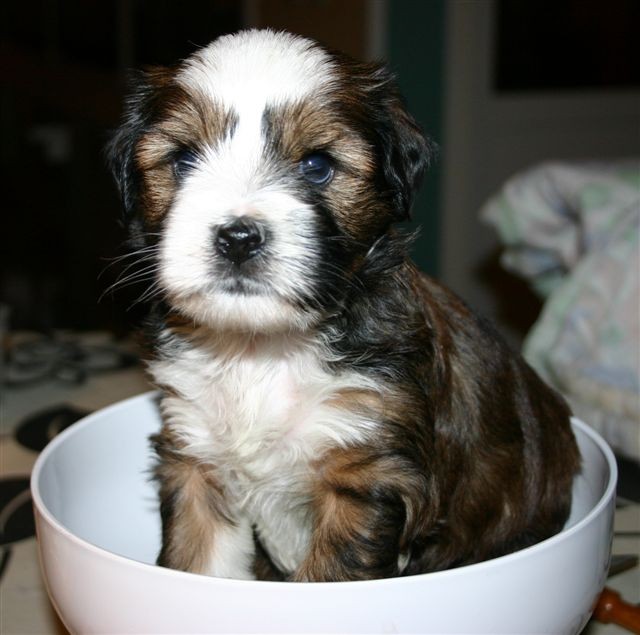 Nr 2 is the only one who can sit still to be weighed (18/02)!
| | |
| --- | --- |
| | |
| | |
| | |
| | |